News
StUB news – StUB informs
Know what is going on – all current dates for the Stadt-Umland-Bahn can be found here at a glance. We inform you about our upcoming events and on-site dates.
---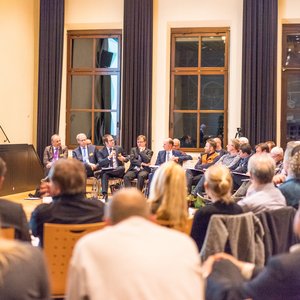 Previous events
What was discussed at the last dialogue forum? What was the focus of the last local forum? We extensively document all content and results from our events so that you are well in-formed afterwards. You can access the summaries on our German-language website. If you need a translation, please do not hesitate to contact us directly.
---
You might also be interested in ...
Have your say!
Get involved and contribute your ideas to the StUB. Whether online or on site at our various events: We look forward to receiving your suggestions and recommendations!
The next steps
Planning for what is currently the largest tram line project in Germany is in full swing. You can find out what we are doing now and how our schedule will continue.
Contact us
Whether by telephone or e-mail – our employees will be happy to help you! A visit to our office in the city of Erlangen (Nürnberger Straße 69) is also possible at any time with prior notice.