Child and youth participation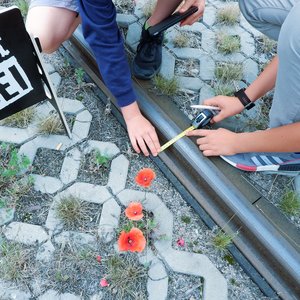 Planning workshop for children & young people
Participation is not just for adults: Your ideas are also welcome! Together with the City Youth Council Erlangen, we regularly organize planning workshops for children and young people. These take place in Nuremberg as well as in Erlangen and Herzogenaurach. All ideas that we receive from you flow into our further planning. After all: Your opinion is important to us! Get involved, have a say and design your StUB!
119
participants in total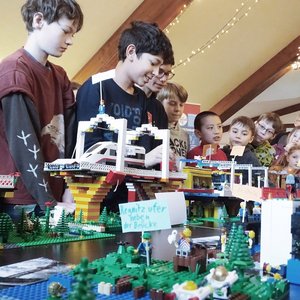 The participants
Our planning workshops are primarily aimed at all children and young people in the three cities of Nuremberg, Erlangen and Herzogenaurach. Anyone interested can take part. The events usually take place during the school holidays. We will inform you of the dates in advance. Registration is possible at the City Youth Council Erlangen.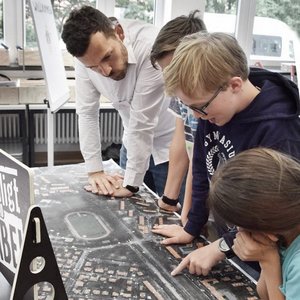 The contents
In our planning workshops, we want to hear your ideas for the Stadt-Umland-Bahn. Together we visit the route section to be planned, study plans and create models. You will be accompanied by our StUB planners, who will help you with the implementation and answer your questions. The results will then be presented to the management of the Zweckverband Stadt-Umland-Bahn and will be incorporated into further planning.
---
Our next planning workshops
Currently there are no events.
Our planning workshops up to now
What was discussed at the last planning workshop? Which topics were the focus? We document all content and results from our events extensively, so that you will be well-informed afterwards. You can access the summaries on our German-language website. If you need a translation, please contact us directly.
---
Current dates
We regularly organize events. In addition to our Planning workshop for children & young people, we also organize events for adults: Get involved in our tram project!
Explore the route
The Stadt-Umland-Bahn will connect the three cities Nuremberg, Erlangen and Herzogenaurach and also the villages east of Erlangen.
Contact us
Whether by telephone or e-mail – our employees will be happy to help you! A visit to our office in the city of Erlangen is also possible at any time with prior notice.