Local forum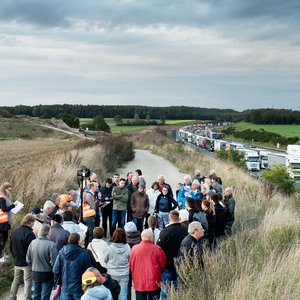 Local forum
We are constantly out and about with the citizens along the planned route. In our local forums, we visit parts of the route and discuss open questions together on site. Our planners adopt your suggestions for further planning. All local forums are open to the public. We look forward to your participation!
20
local forums up to now
1925
participants in total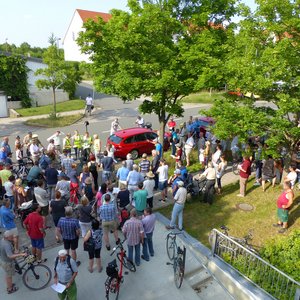 The participants
Our local forums are aimed in particular at the residents of the respective route area that we look at on site. But everyone who is interested is also very welcome. Together we will discuss specific proposals and work out solutions with you.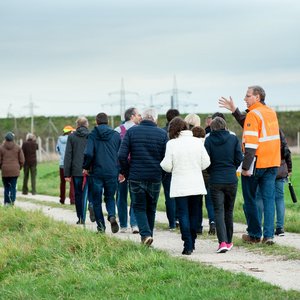 The contents
In our local forums, we discuss specific local issues. For this reason, the events are mostly held as visits. For longer sections, we travel the route by bus or by bicycle. We can best discuss open questions together at the actual locations.
Our next local forums
Our local forums up to now
What was discussed at the last local forum? Which topics were the focus? We extensively document all content and results from our events so that you are well informed afterwards. You can access the summaries on our German-language website. If you need a translation, please do not hesitate to contact us directly.
---
Current dates
In addition to our local forums, our dialogue forums on the Stadt-Umland-Bahn take place regularly. Get in touch with us and get involved in our tram project!
Explore the route
The Stadt-Umland-Bahn will connect the three cities Nuremberg, Erlangen and Herzogenaurach and also the villages east of Erlangen.
Contact us
Whether by telephone or e-mail – our employees will be happy to help you! A visit to our office in the city of Erlangen is also possible at any time with prior notice.