Participate
In dialogue – plan the StUB
Together with you we want to plan and build the best StUB! That is why we have relied on the active participation of people from the area in the project right from the start of our work. Our goal is to take up your concerns and ideas as future users of the Stadt-Umland-Bahn at an early stage and to optimize the planning step by step together with you. Our planners are experts in their field – but you are the experts locally! Therefore: Get involved and help shape your Stadt-Umland-Bahn!
---
Our participation formats
We have developed various formats for mutual dialogue. In addition to planning workshops for adults and children, we are also on site and visit individual sections of the route with you. We collect ideas on specific issues by means of our online participation platform. You can read all the content about our events and the results of online participation at any time on our website.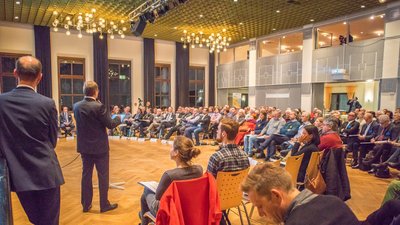 The heart of the participation is our dialogue forum. This consists of a fixed circle of participants.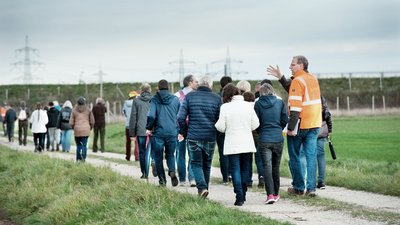 At our local forums, we accompany you along the route and discuss issues directly on site.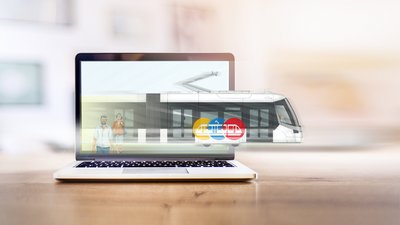 We use our online platform to collect your suggestions and ideas on specific topics.
---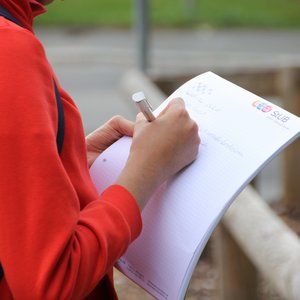 Your opinion matters
Child & youth participation
Participation is not just for adults. We also want your opinion! In our planning workshops, we collect your ideas for the Stadt-Umland-Bahn.
---
You might also be interested in …
Explore the route
The Stadt-Umland-Bahn will connect the three cities Nuremberg, Erlangen and Herzogenaurach and also the villages east of Erlangen.
Current dates
We regularly organize events and are also always on site at the planned route. Get in touch with us and get involved in our tram project StUB!
Contact us
Whether by telephone or e-mail – our employees will be happy to help you! A visit to our office in Erlangen is also possible at any time with prior notice.