About StUB
StUB in detail – all facts about StUB
The Stadt-Umland-Bahn, or StUB for short, is currently one of the largest tram projects in Germany. In the future, it will connect the cities of Nuremberg, Erlangen and Herzogenaurach and probably the villages east of Erlangen. Thereby, it will create a fast and, above all, sustainable transport alternative for the region.
---
Why is a StUB needed?
The three business locations of Nuremberg, Erlangen and Herzogenaurach and also the villages east of Erlangen are growing steadily, as are the number of jobs and residents there.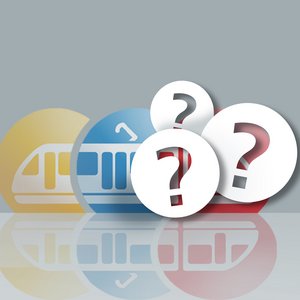 Did you know that...
Nuremberg has around 161,000 commuters a day?

around 67,000 Nuremberg residents drive out of the city every day to work?

more than 63,000 people commute to Erlangen from the surrounding towns and villages every day?

over 20,000 people from Erlangen make their way to work in the region every day?

as a central location for large commercial enterprises, Herzogenaurach has almost as many jobs as residents?
Traffic congestion continues to increase. That is why the StUB is needed – as an environmentally friendly and attractive transport solution for our region!
---
For the sake of the environment
---
The route
The route of the Stadt-Umland-Bahn leads from the Nuremberg stop "Am Wegfeld" to Erlangen and from there to Herzogenaurach. In addition, an east branch from Erlangen through the Schwabachtal to Eckental is being considered. On its way, the StUB will connect central university, school and company locations as well as important traffic junctions and residential areas.
---
Planning status: What is happening right now?
Since 2017, we have been planning the Stadt-Umland-Bahn together with you. After the positive conclusion of the regional planning procedure for the route Nuremberg - Erlangen - Herzogenaurach, the route is now being examined down to the centimeter. Among other things, this involves the exact location of the stops, the specific track layout and special structures such as bridges. In addition, since 2021 the planning of the so-called "Ostast" been continued - but these are not that far advanced. The route is currently being checked based on the original plans.
---
You might also be interested in …
Financing
The Stadt-Umland-Bahn is funded by the Federal and State governments. The federal government alone will assume 75 percent of the eligible costs of the project.
This is us!
We are the Zweckverband Stadt-Umland-Bahn Nuremberg - Erlangen - Herzogenaurach. We have the task of planning the StUB as a tram system.
Contact us
Whether by telephone or e-mail – our employees will be happy to help you! A visit to our office in the city of Erlangen (Nürnberger Straße 69) is also possible at any time with prior notice.